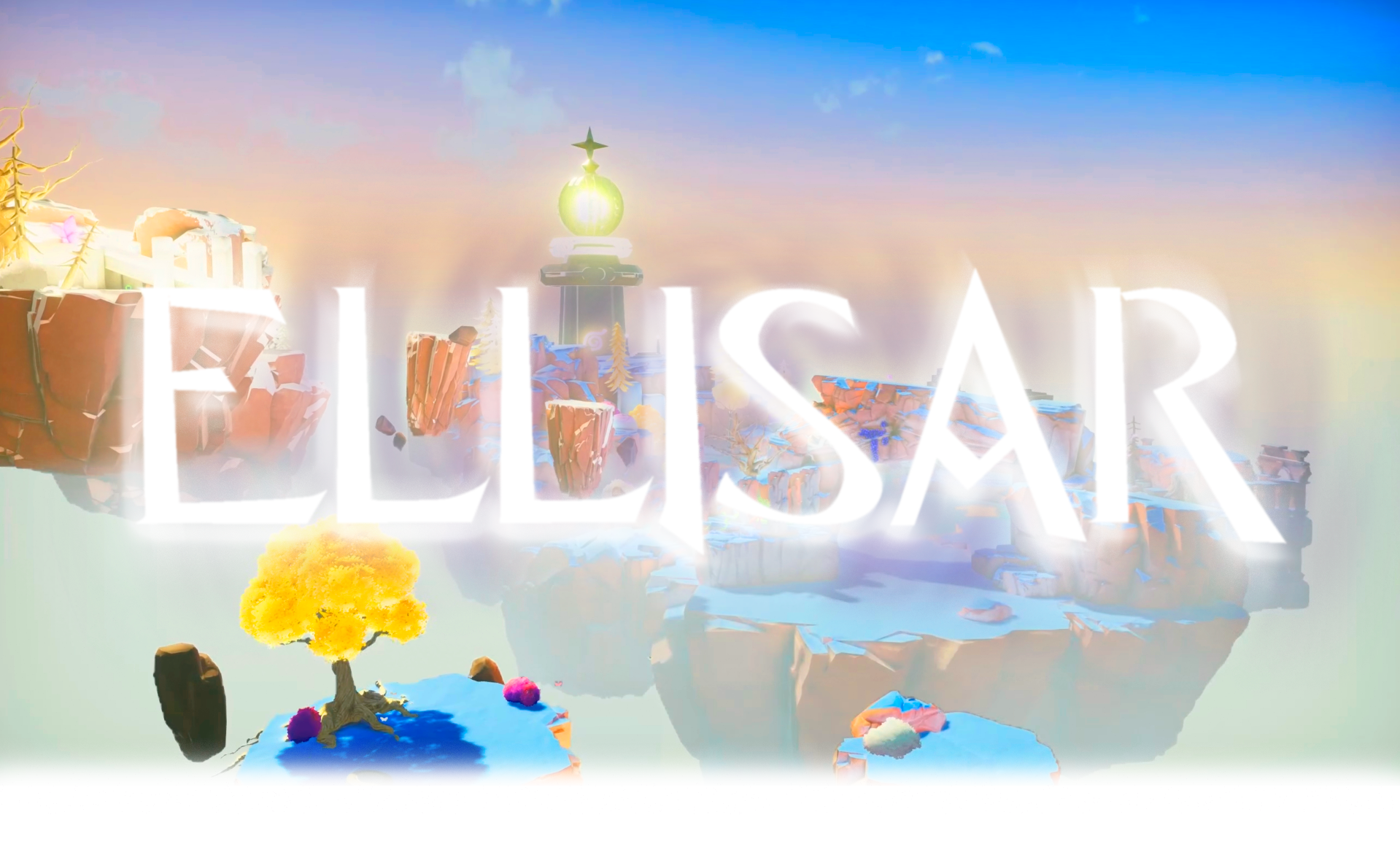 Ellisar Prototype
A downloadable Prototype for Windows
Concept:
Ellisar is an adventure and exploration game situated in the floating islands of the Wandering Islands over the earth's sky.
The game is set in a dystopic fantastic earth in which the humans have contaminated their whole planet and, to aliviate the amount of filth they have lying around, they decide to shoot it up into the sky. This ends up polluting the world of the floating islands up above them, and so, putting it in grave danger.

You take on the journey of a mythic creature with the ability to morph into different forms of itself based on the animals you find around you. Using this, you must navigate your world to find the energy orbs hidden all over the place in order to activate the cleaning tower that could save your world from earth's contamination.

What is developed for now:
Our 3 main transformations with unique movement styles and abilities:

Biped: the standard form of our character. Abilities:

Move around
Jump
Impulse itself towards energetic spirals situated all over the world
Create a flash that makes some walls disappear (only implemented in one wall for now.

Flight: it's more of a glider with the ability to use feathers to impulse itself forward.
Ball: it bounces off of every surface. Abilities:

Impulse itself downwards to bounce even harder.
Impulse itself forward and gain a ton of inertia. It costs feathers

A beautiful and decent-sized world/playground for you to test our mechanics with a snippet of our artistic style and goal.
Our own main character, fully animated, with VFX.
An energy recollection system (deployment to the tower is still WIP)
For the player to transform into the flight or ball mode, they have to be in the air (via jumping or falling)

What to expect from now on:
We as a team are taking a break until August and then we will go back to the development. We have been working on this project for 3 months already and we are in need of rest. The expected date of release for the game is late May 2022, so we will be working for 10 months to bring this project to life.
We intend to make devlogs along the way every month or so to keep you all updated.
We are probably going to try to port the prototype to Unreal Engine 4 in August. Unity has been giving us all kinds of problems and if we succeed porting the transformations we got so far, we will probably port the entirety of the game.
But for now, please enjoy the first prototype of Ellisar.
PS: We're sorry the only implemented dialog is in Spanish, we will translate it into english as soon as we can.
Known bugs:
There are a few lighting bugs.
The controls image is missing the Change to Ball gamepad button combination. It's L1+O / LB+B
Some of the texts are not translated into English yet, but it's all a placeholder
Team:
We are a team of 4 university students about to enter our last academic year. This number is probably going to increase to 5 and maybe even 6 or 7 over the next couple of months.

Jota García:
Lead programmer, producer and designer.
Diego Andía:
Art director, lead artist, technical designer, programmer.

Rocío Prieto:
Lead designer, level artist, 3D artist and writer.
Alicia Redondo:
Lead level artist, designer and concept artist.
| | |
| --- | --- |
| Status | Prototype |
| Platforms | Windows |
| Authors | Juno García, alicia_redmarr, Rocío Prieto Balandín, Diego.A.Méndez |
| Genre | Adventure |
| Made with | Unity |
| Tags | 3D, Colorful, Exploration, Flight, movement, Singleplayer, Third Person, transformations, Unity |